Happy News: It's Wallpaper Week 2023
International Wallpaper Week is back from October 2nd to 8th with the theme of 'happiness.' Join us in celebrating with feel-good initiatives and collaboration with The Happy Newspaper.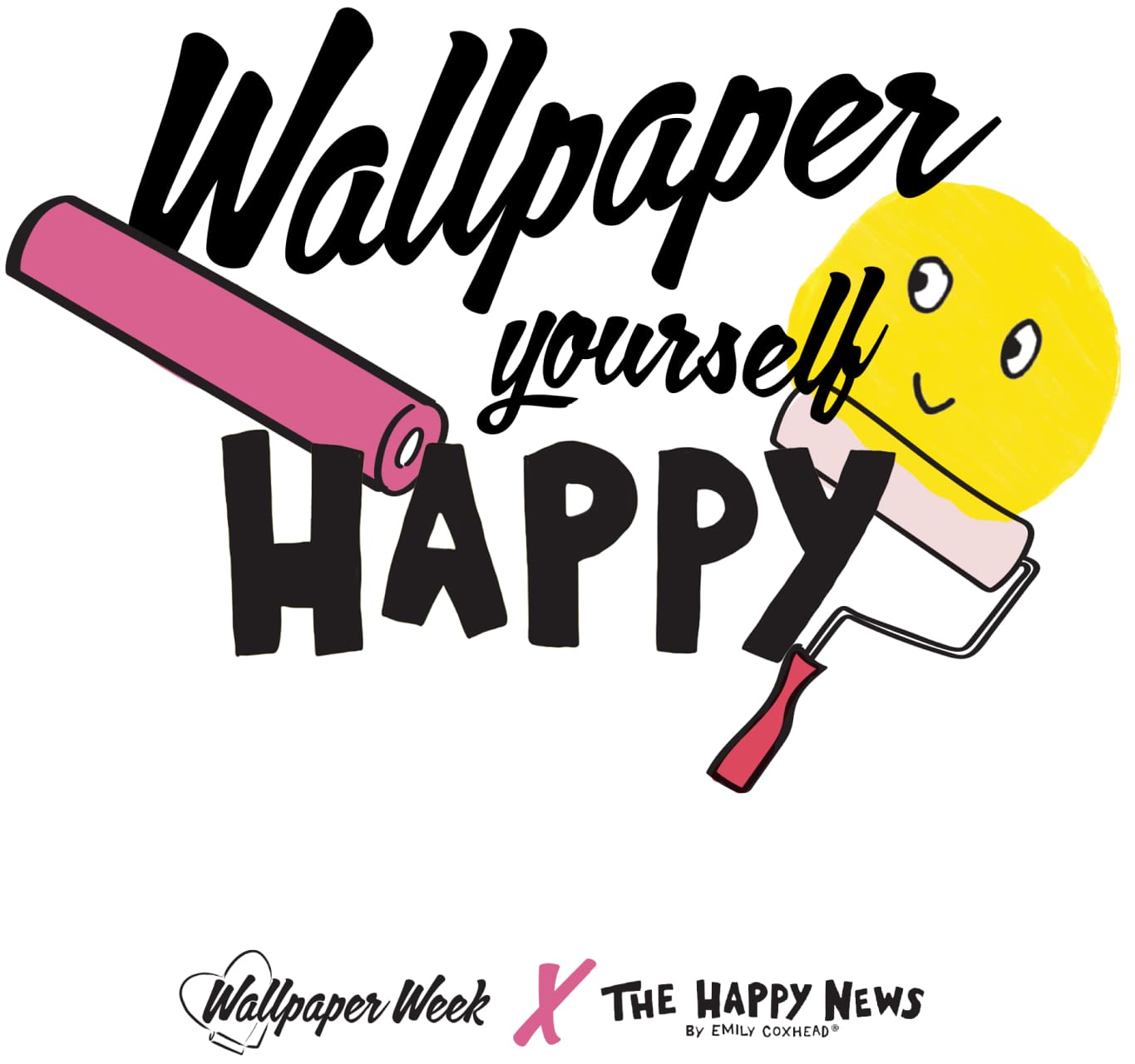 International Wallpaper Week only comes around once a year — and that fun-filled time is here again from 2nd to 8th October. This year's theme is 'happiness', and we're collaborating with The Happy Newspaper to focus on all the positive stuff that's happening in the world. So, it's only fitting that we celebrate with plenty of feel-good initiatives, too.
Celebrate with us
So, what exactly are the initiatives? We're glad you asked! To mark the launch of International Wallpaper Week, we're creating a special edition of The Happy Newspaper. The best bit is you can be part of it too! Whether you've got a funny decorating story or know an everyday hero who deserves some recognition, send over your contributions via social media for a chance to be featured.
And even better, as part of our 'The Happy News For Schools' charity initiative, we're also providing schools in the UK with free Happy newsletters. Filled with incredibly inspiring news stories, it gives children a moment to smile and remember all the good stuff in life – perfect for a little light relief!
If you're a teacher, your school can be in with the chance of winning an amazing, personalised wall mural. All you have to do is enter the children's artwork that you'd like on your mural in the theme of 'What makes you happy?' to be in with the chance of winning. Simply download our entry pack and print out all six Wallpaper Mural Frame Templates. When the children have enjoyed drawing their design to show what makes them happy, photograph or scan in your six chosen entries, ensuring there is one of each frame style. Email the six frames and entry form to internationalwallpaperweek@grahambrown.com by 17/11/23. It really is as easy as that!
Wallpaper yourself happy
Looking to decorate yourself happy? We all know certain colours and patterns can be used around the home to boost your mood, and with that in mind, a special range of bright and colourful wallpapers has been launched to coincide with International Wallpaper Week. Designed by founder of The Happy Newspaper, Emily Coxhead, designs include smiley faces and a playful sticker doodle print. Whether it's for a kid's bedroom, playroom or any other living space, one of these striking wallpapers is bound to create a fresh, cheerful background that works in your home. An added bonus? With every roll of wallpaper sold, we'll be sending a ten-pack of newspapers to a school. It's a win-win.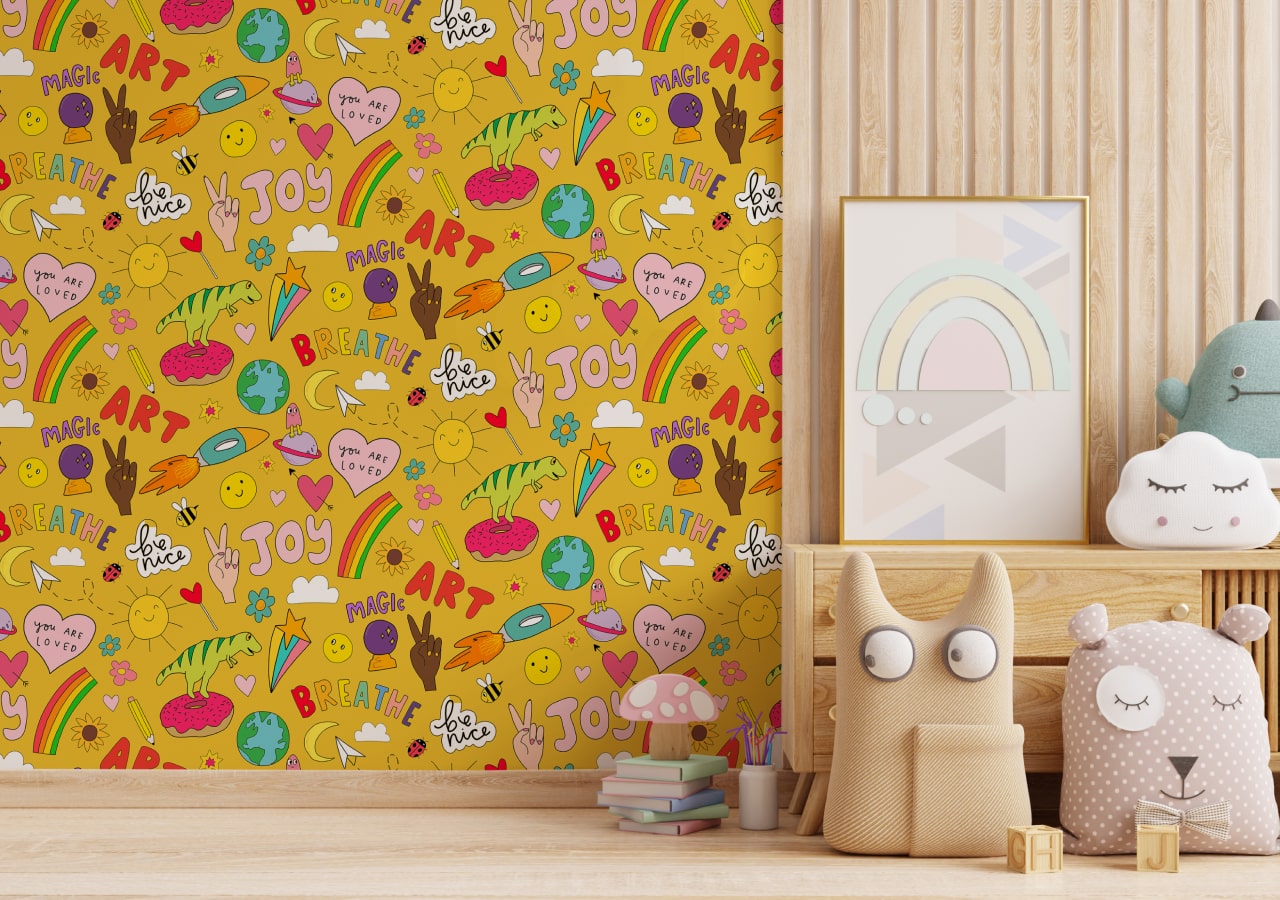 Shop Sticker Doodle Yellow Wallpaper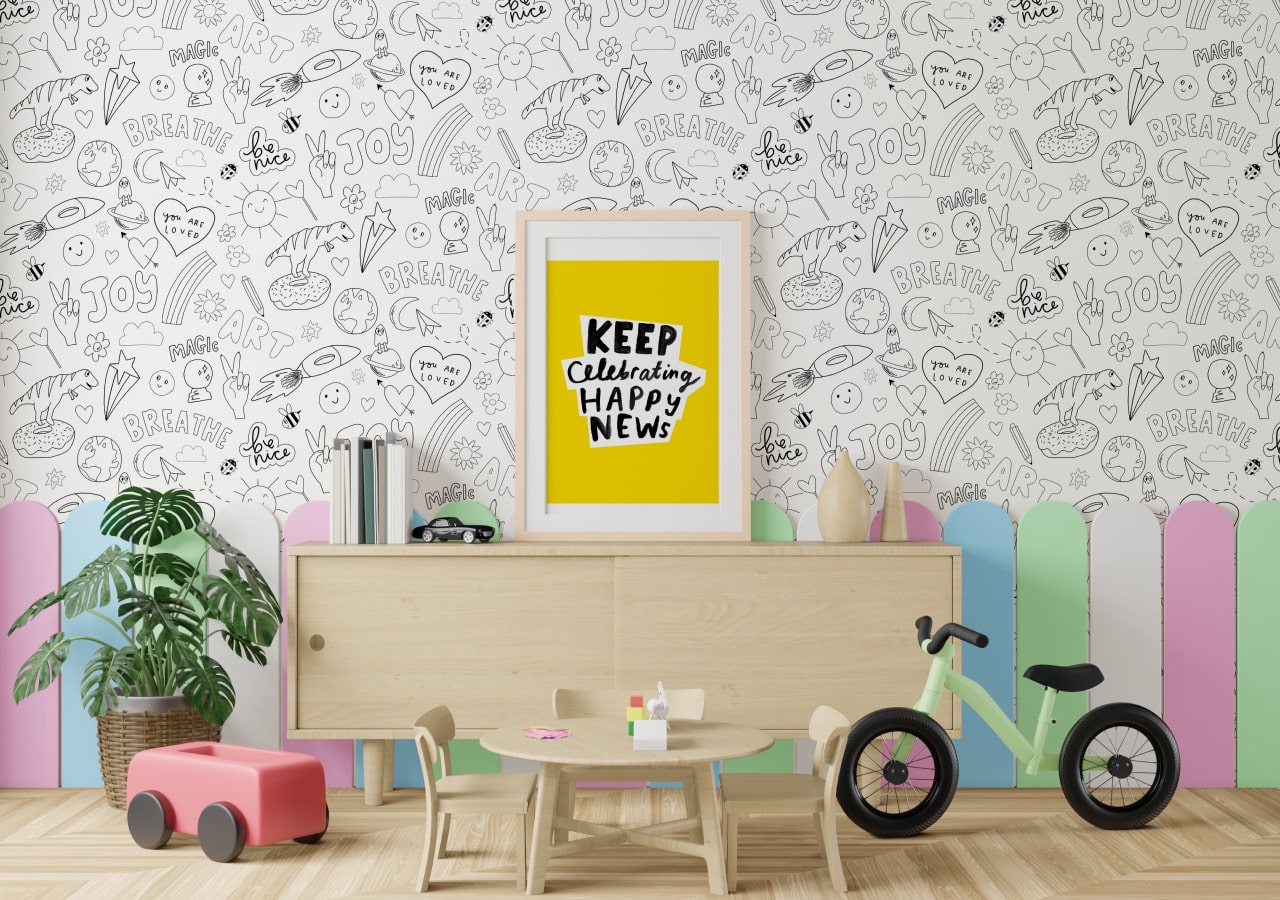 Shop Sticker Doodle Mono Wallpaper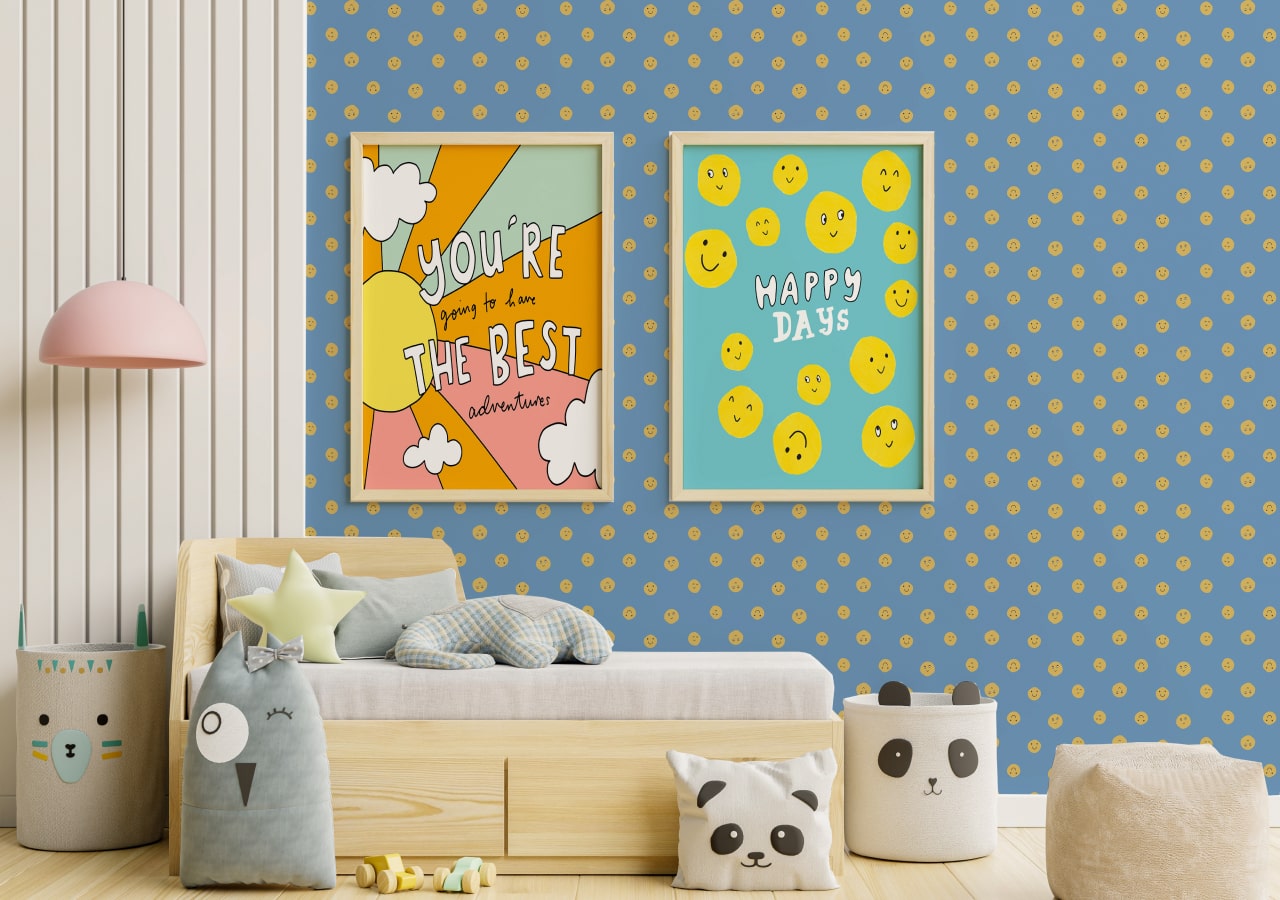 Shop Happy News Smiles Blue Wallpaper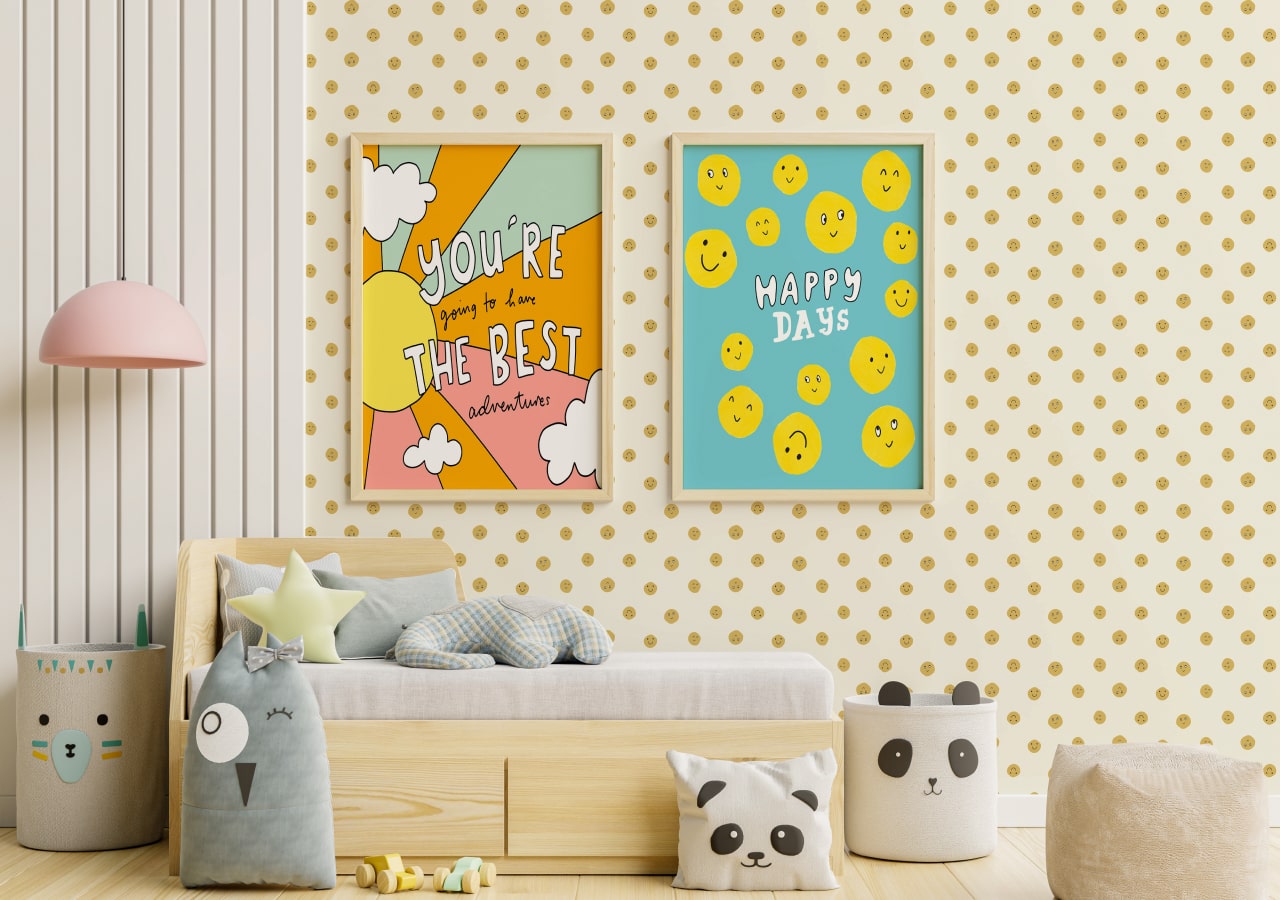 Shop Happy News Smiles White Wallpaper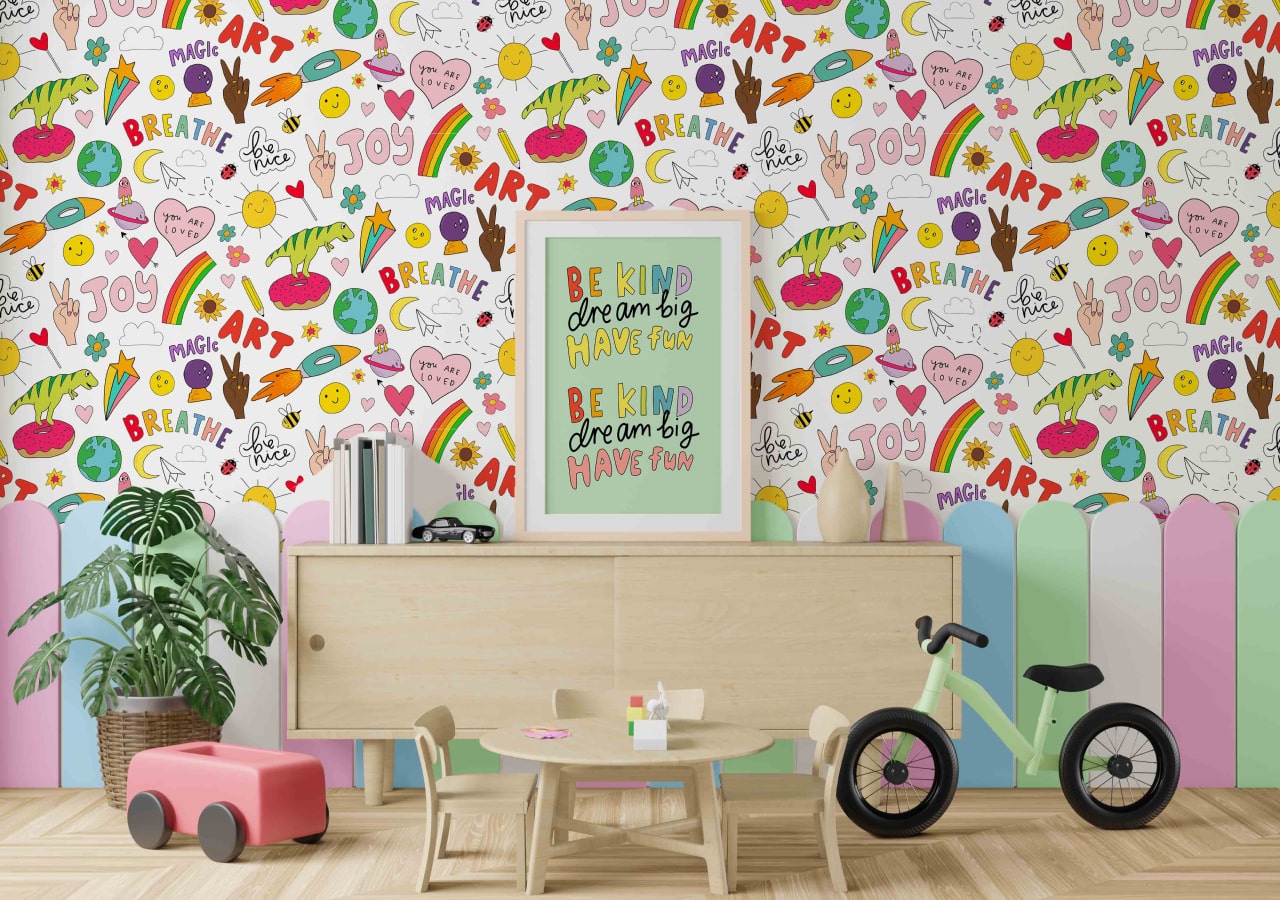 Sustainability is a good thing
It's always great to know about brands that are doing good on the side. Step forward Wallpaper It. We can't talk about the positive things that are happening this International Wallpaper Week without mentioning our commitment to sustainability. Not only do we create stunning wall coverings, but as a sustainable business, we aim to put the planet and people first, too.
After moving the UK arm of our business to renewable energy, we've reduced our carbon emissions by 29%.
Our digital factory uses 100% renewable energy.
This century, we'll be responsible for planting 16.8 million trees.
Close to half of our Graham & Brown branded range is made in our Digital Eco factory.
We've invested in three international sustainability projects.
When your order arrives, we've made sure that all our packaging is recyclable. When you've finished redecorating with paint, we've even ensured that our steel paint tins are completely recyclable once cleaned.