Wallpaper Sample Service
We offer a sample service for all of the wallpapers on our site. It's a great way to check the product's quality and colour before making your final purchase. Although we endeavour to make the images online as close to the real thing as possible, if you're uncertain, we'd always advise ordering a sample before making your final purchase. If the design has a special finish or further embellishment that's only sometimes obvious in the photography, we will normally highlight this in the product descriptions.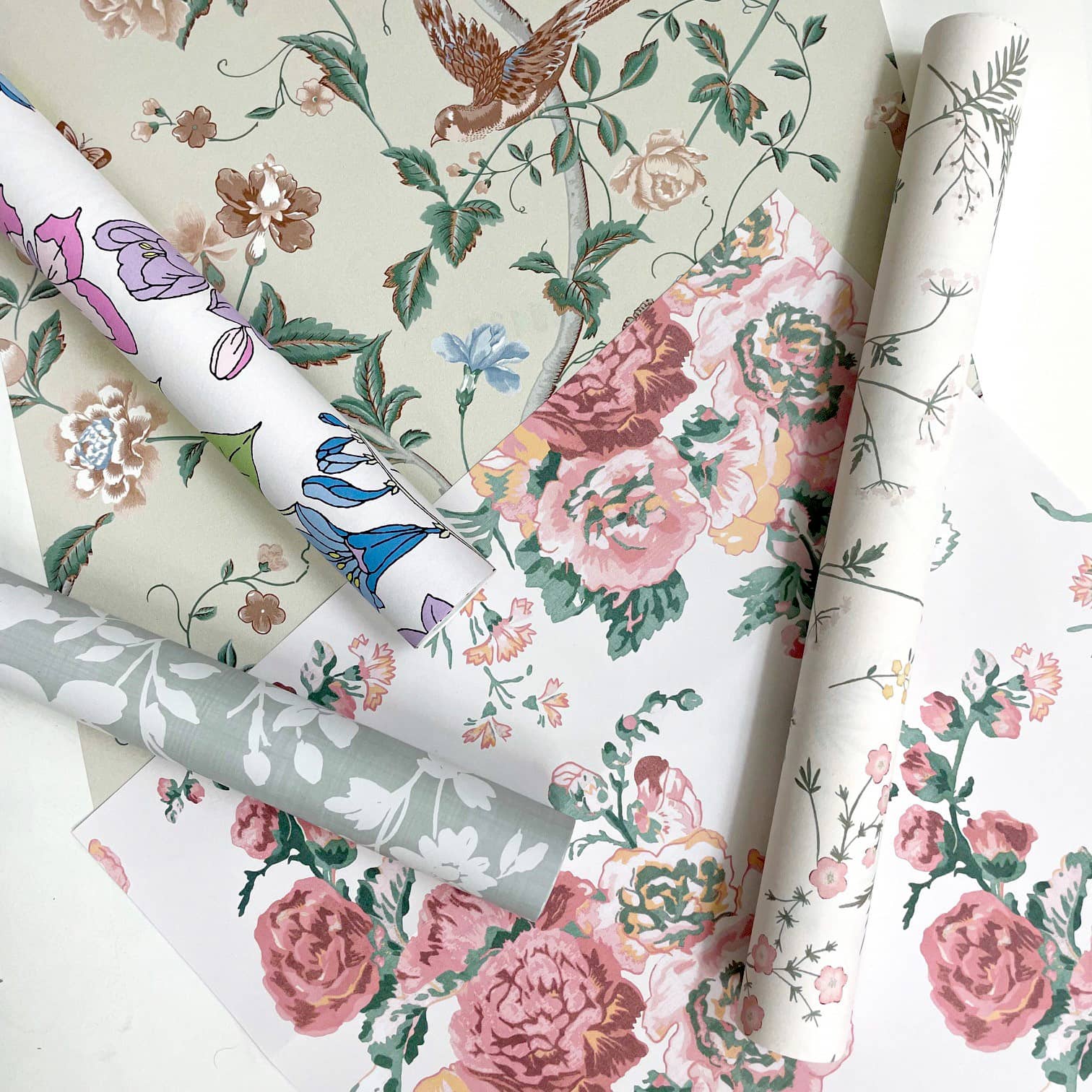 Our wallpaper samples are A4 in size and will be sent out by Royal Mail 1st Class and normally take 3 - 5 working days to arrive, so please bear that in mind when planning your decorating.
All wallpaper samples are charged at £1.00 per A4 (small) sample and are excluded from all promotions and promo codes unless explicitly stated in the offer.
Unfortunately, as our sample orders are sent by post, we are currently unable to provide tracking information for them.
If you have any queries regarding the sample service, please don't hesitate to ask our friendly Customer Service Team, who'll be more than happy to point you in the right direction with any queries you have.
How to order samples
Need help to choose a wallpaper or paint? You can order multiple samples to help you decide.
Here's how:
Visit a product page, scroll down and select 'Order Sample'.
Choose whether you'd like a small or large sample and click 'Add to Bag'.
You can then add further samples or proceed to checkout.
Complete your delivery information, billing address and payment details.
Select 'Pay Now to Place Order'.
Frequently asked questions
Can I order samples of Laura Ashley wallpapers and other branded wallpapers?
Yes, you can order small or large samples of Laura Ashley wallpapers and other branded wallpapers. Please note that we cannot accept returns on wallpaper samples.
Is there a maximum number of samples I can order?
No, you can order as many samples as you need.
Is postage combined for multiple samples, or is postage charged for each individually?
Postage is combined when multiple samples of wallpaper or paint are placed in the same order.
Can I order paint samples?
Yes, you can order peel-and-stick paint samples and tester pots. Please note that paint samples are non-returnable.