Blog
8 of Our Favourite Bedroom Wallpaper Ideas
Looking to bring your bedroom decor to life? Take a look at eight of our ultimate bedroom wallpaper ideas and get some inspiration for your next decorating project.
We spend a third of our lives sleeping. That's an awful lot of time spent in the bedroom! It makes sense, then, to create a little oasis of calm where you can completely relax in a tranquil, soothing environment at the end of the day. Bedroom wallpaper ideas are about creating an atmosphere that helps you to unwind, drift off and get a great night's sleep. Colours and patterns can also make a real statement about your personality, or allow you to escape to a cool forest glade and leave the world behind for a few hours.
How do you achieve all this? Well, at Wallpaper It, we have hundreds of patterns, colours, and designs to choose from. We've been making wallpaper for years, and we think we've got a real insider's viewpoint on what makes the best bedroom wallpaper. Ideas include pretty Laura Ashley botanicals through to contemporary geometric designs. To help you make the most of your bedroom, here are eight of our favourite bedroom wallpaper ideas to give you some inspiration.
1. Let nature in with florals
Gone are the days when floral bedroom wallpaper was confined to country cottages. Now, floral wallpapers range from heritage designs to contemporary twists on a theme. They can be as chintzy or as sophisticated as you want. If you'd like to add a particularly subtle floral theme to your bedroom, one of our real favourites is the delightfully whimsical Laura Ashley Magnolia Grove natural wallpaper. You know you're getting a true design classic when you hear the name Laura Ashley, and this grey bedroom wallpaper takes one of the classic vintage designs and brings it bang up to date by using soft greys and neutral tones. We think this wallpaper is pure tranquillity on a roll!
2. Hang calming grey bedroom wallpaper
At Wallpaper It, we love grey for the sheer variety of designs, patterns, and tones that it offers. Grey always has a hint of another colour in it, so you can find greys that have soft peach undertones or ones with subtle sage-green hues. Grey bedroom wallpaper is incredibly versatile, as well as super-trendy and sophisticated. Our current favourite is the utterly charming Laura Ashley Annecy Dove Grey wallpaper. Combining a classic small-scale damask pattern with the softest dove grey background, this is pure 'French Chateau' and has an almost silky texture and hint of a shimmer for that ethereal effect This is the stuff that dreams are made of!
3. Add subtle metallics to bring light into the room
Metallics bring real zing to a room, but don't worry, the metallics in our collection of bedroom wallpaper ideas are delightfully subtle and gorgeously glamorous. Using metallics is a clever way to light up a smaller space, too, as the metallic shimmer reflects the light and accentuates the room's features. We love the ghostly beauty of Laura Ashley Westbourne Silver wallpaper. Again, we're linking up with the floral theme with this one, as the pattern is made up of wispy intertwined leaves and the hint of flowers against a pale silver background. Imagine a garden lit by the full moon, and you have Westbourne Silver.
4. Set a heritage scene
Heritage patterns are some of the best to choose for bedroom wallpaper ideas because they capture that tranquillity and calmness of a bygone era. From country cottages to elegant chateaux, heritage wallpaper brings a real sense of style to any room. It's hard to pick a favourite from our huge heritage collection, but if pushed, we'd go for the wonderfully whimsical and colourful Joules Woodland Scene Dawn Grey wallpaper. The soft grey background allows the colours to really pop, reminding you of a stroll through the countryside where colourful pheasants strut and summer flowers bloom. The stylised pattern gives this heritage design a contemporary twist, too.
5. Dress your walls in luxurious damask
Damask is just pure heaven. This elegant design has a timeless quality to it that elevates any space with its stunningly ornate pattern and subtle intricacies. A staple for wallpaper designs for centuries, this is pure old-school glamour, turning a humble bedroom into a space that wouldn't look out of place in a Venetian merchant's palace. Combine the classic damask pattern with subtle colourways, and you have a match made in heaven. For a contemporary twist to this vintage design, we love the sophistication of our Venetian Damask Grey wallpaper – utterly gorgeous and so sublime!
6. Use large prints for a bold feature wall
Feature walls are ideal for bedrooms. You have one truly spectacular wall that's balanced by plain walls painted in an accent colour that picks up on a theme within the feature wall. That feature wall is your chance to express yourself by bringing into play bold colours, patterns, and themes. For example, the striking pattern and rich colours of Eden Night wallpaper brings a tropical jungle into your bedroom, complete with butterflies against a midnight blue background. To balance its intensity, you could accent your other walls in pale plum to pick up on the colour of the butterfly's wings. Feature walls allow you to unleash your imagination.
7. Go retro with geometric wallpaper
It doesn't have to be all flowers and heritage patterns. Great bedroom wallpaper ideas also include totally cool retro too, and it doesn't come much better than geometric designs. Bold pops of colour allow you to create a homage to the 1970s in all its glory with the fabulous Next Retro Shapes Geo Orange wallpaper. This pure '70s design can be perfectly accented with rich ochre yellow for a blast-from-the-past look that's currently very much on-trend. Break out the flairs and chiffon tops!
8. Turn your wall into an artwork
A wall mural differs from a feature wall in that it is a single and complete design on one wall rather than a repeating pattern. From the New York skyline to a jungle clearing, mural walls are a great way of turning a whole wall into a piece of art. For a more subtle creation, we love the ink-blue tones of our Painterly Woods Navy Bespoke Mural. Subtle layers draw your eye into the depths of the design, revealing more details as you go. It's easy to hang, too, with the complete design captured in just six strips.
Our Favourite Bedroom Wallpapers
There are so many different bedroom wallpaper ideas on offer, that we decided to finish off by presenting our top three designs. They all tick the right boxes for creating a restful bedroom scene.
Laura Ashley Whinfell Champagne Wallpaper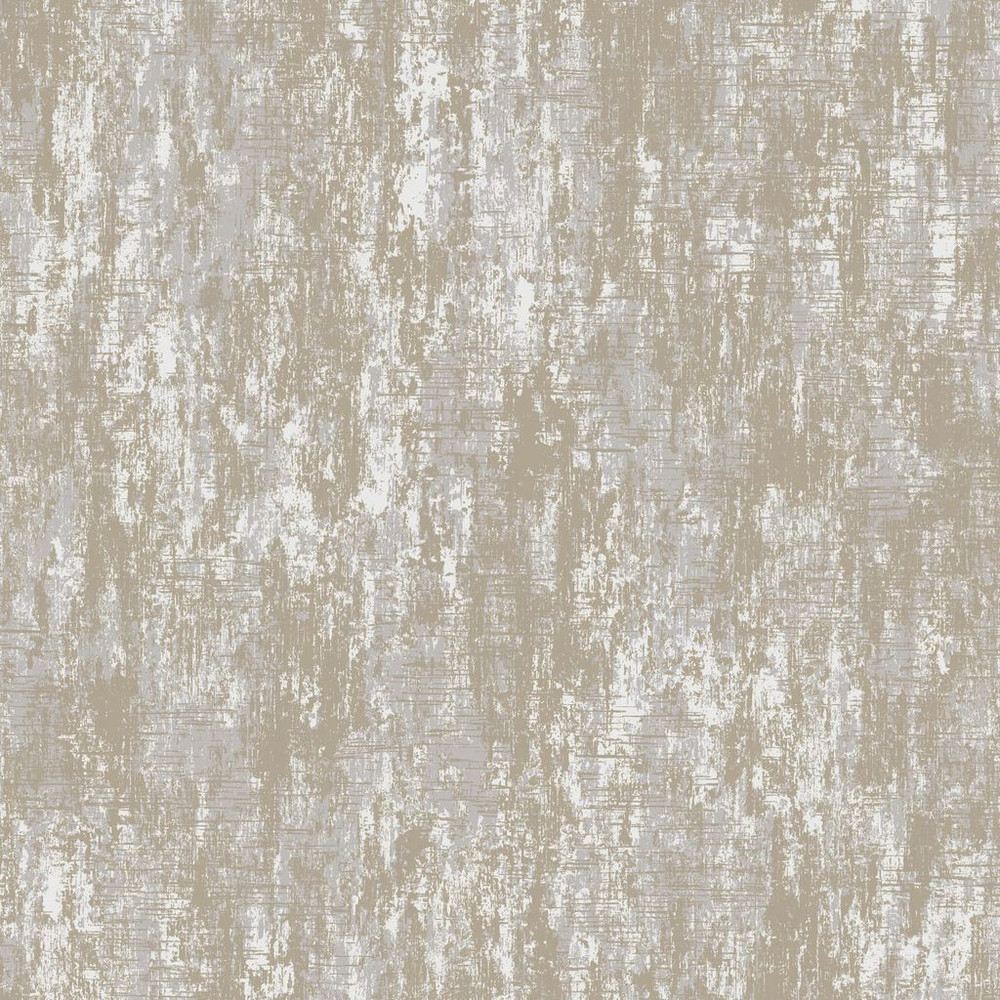 This utterly sublime wallpaper is perfect for bedrooms. The contemporary Whinfell design is brought to life with a wonderfully subtle champagne and silver-grey colourway that creates a tranquil setting in more modern homes. The metallic and mica inclusions give it a shimmering beauty that will bring a little extra light to any space. The neutral colours also allow your furniture to lead your interior design and are easy to accessorise too.
Laura Ashley Josette Linen Wallpaper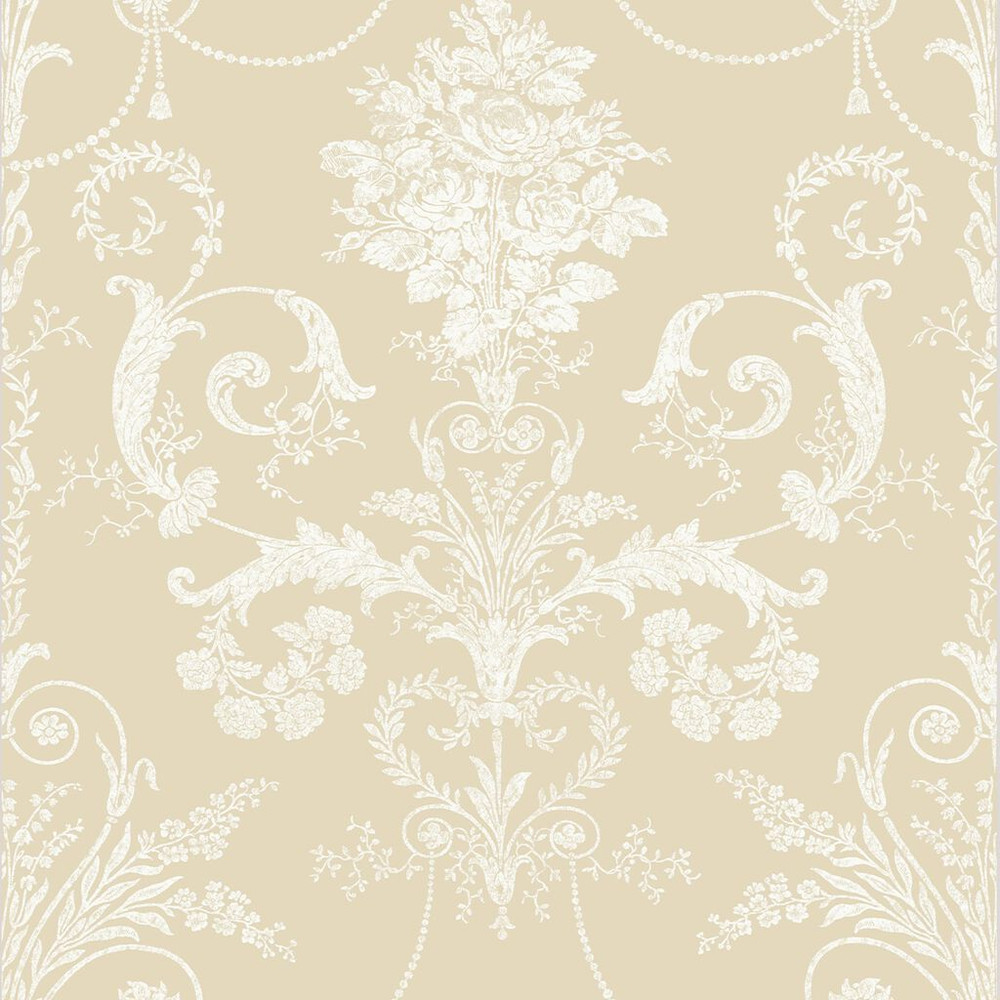 We're in true French Chateau territory here with a classic damask pattern and wonderfully soft buttercream colourway that brings a soothing tranquillity to any bedroom. Throw open the curtains in the morning, and that soft tone lights up, giving any bedroom real class and elegance. This wallpaper uses a straight pattern match, so it's easy to line up when hanging.
Aura Blue Wallpaper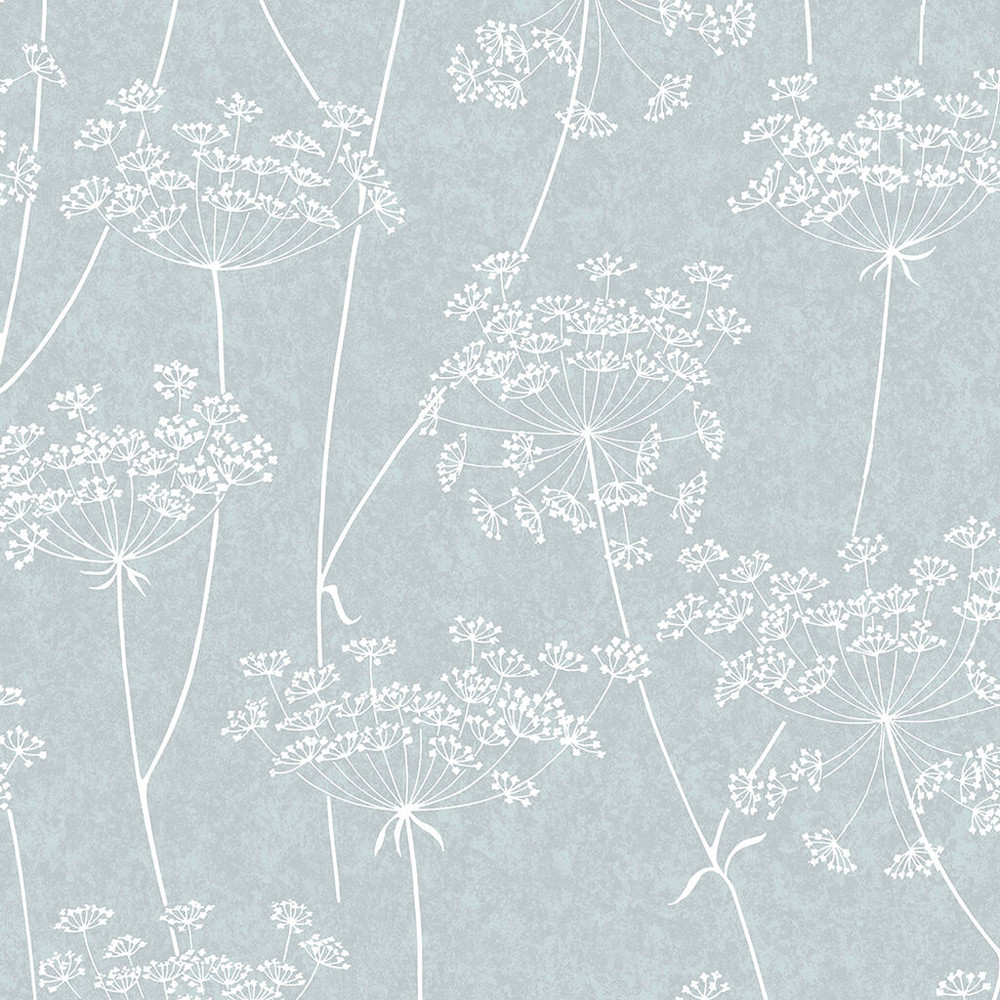 Whimsical flower stalks are dusted across a pale blue background in this utterly charming heritage pattern. The white botanicals bring a sense of gentle movement to the design, and the versatile pattern works particularly well in bedrooms. This is a Paste-The-Wall wallpaper, so it's super-easy to apply.